100% BREATHABILITY
PURE-AIR DESIGN
Organic Dream baby mattresses feature our signature 100% Breathable stretch-knit fabric cover made from certified organic cotton. This highly functional cover allows your baby to be able to breathe through the mattress in the event they roll over on their belly. Featuring 100% Breathable Coverage across our surfaces gives parents peace of mind while providing a comfortable eco-system for little ones. Air flows from the center of the mattress core through the surface layers of the mattress. Open Air Pores on the surface level create a safer sleeping environment.
The Comparison
There's a BIG difference between Organic and Non-Organic, it matters when it comes to safety.
Organic Dream
Organic Dream breathable mattresses are designed to ensure your baby touches pure elements from nature. 100% Organic Cotton Surfaces are the safest and cleanest bar none. The purity of cotton is ultimately what is best for baby's skin, lungs, and overall breathing.
100% ORGANIC COTTON SURFACES
100% BREATHABLE
MADE IN THE U.S.A.
HYPOALLERGENIC
GREENGUARD GOLD CERTIFIED
LIGHTWEIGHT
NATURALLY WATER-REPELLENT
FIRMNESS INFANT DESIGN
NO EMISSIONS
NO FOAM, PVC, OR VINYL
LIFETIME WARRANTY
Non-Organic Mattresses
Non-Organic mattress are generally made using ingredients which undergo heavy industrialized manufacturing processes that may have strong chemicals. Ultimately if the mattress does not contain real organic materials, what's in it? Non-Organic mattresses may contain any of the following:
TYPICALLY NOT BREATHABLE
SEALED PLASTIC COVERS/NO AIRFLOW
COVERS MADE IN CHINA (I.E. NEWTON)
NOT EASILY WASHABLE
CHEAPER OFF-GASSING FOAM
FLAME RETARDANTS
SOFT LOW-GRADE FOAM
VINYL, LATEX, OR PVC BASED
HEAVILY PROCESSED MATERIALS
CHEMICAL-BASED PROCESSING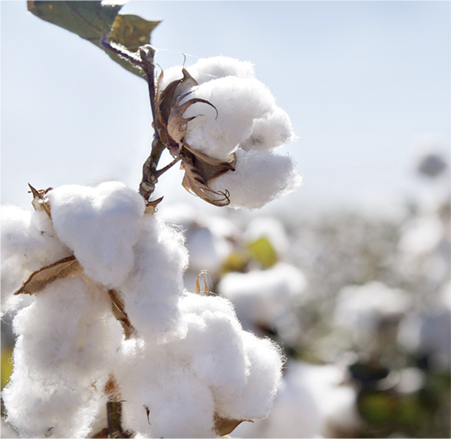 NO CHEMICAL EMISSIONS,
+ ORGANIC COTTON
The toxic flame retardants inside many baby mattresses have chemicals, and are capable of causing cognitive delays, decreased fertility, and hindering growth development. We avoid these matierals in Organic Dream mattresses to keep babies safe inside their envronment. To promote a clean breathing envionrment we craft our mattress using 100% Certified Organic Cotton. Where does this cotton come from? From our farmer partners in the Aegion Region of Europe which includes 345 farmers harvesting 400,000 bales across 380,000 hectares of beautiful Aegean countryside.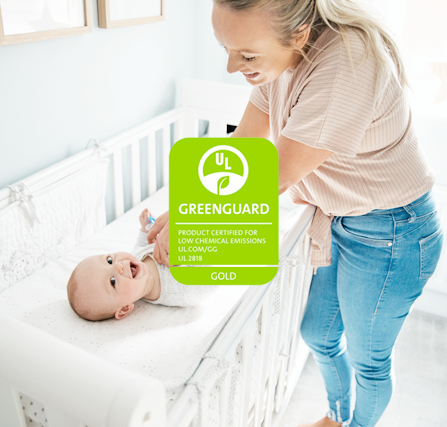 GREENGUARD
GOLD CERTIFIED
Organic Dream mattresses have been independently tested and certified by the GreenGuard Environmental Institute. Our mattresses have achieved their coveted GreenGuard Gold Certification - indiciating our mattresses have the lowest emissions allowed and promote clean air inside the nursery. It also means our mattresses are free from volatile organic compounds (VOCs), phathlates, formaldehyde, benzene, toluene, and other established chemicals. This is the #1 highest air quality standard globally.
Features
Organic Dream

Cotton 2-Stage

Newton Wovenaire

(Cover Made in China)

Naturepedic 252 Coil

2-Stage Crib

Nook Pebble White Crib

Mattress

100% Organic Sleep Surfaces
Made in U.S.A
2-Stage Water Repellent
Breathable
No Plastic Coating
No VOC's
No Off-Gassing
No Foam
Hypoallergenic
Edge support
Average price below $250
The REAL Thing - No Fluff
The materials surrounding your baby while they sleep, ultimately affect their young life. We believe clean materials are the foundation to starting an infant on the road to excellent health and well-being. Pure 100% Organic Cotton is in harmony with your baby's body simply because both are - Pure and from Nature. This harmony creates a sleeping environment for your child that is 100% Breathable, Clean, and in Total Alignment to be continuously promoting their best health.
Organic cotton is the purest form of cotton, grown without synthetic pesticides, fertilizers, or GMO's. The use of heavy metals, chlorine, and chemicals dyes are not unheard of in the manufacturing of regular cotton covers and non-organic mattress materials.
We've done all of the hard work, and kept only nature's purest ingredients for your little one.
.... Here's to a Great Life From Day 1
Peace of Mind.

100-Night Guarantee Risk-Free
*Free Shipping*
Organic comfort for your baby! Experience the #1 Organic Crib Mattress.
Rest easy with OrganicDream's 100-night risk-free trial and premium Lifetime Warranty. if you don"t love it, we'll pick it up and you'll receive a full refund. peace of mind has arrived.