Featured in






Shop our mattresses
"Best Choice We Ever Made..."...

"Incredible. Highly recommend...

"The Best mattress for our ba...
The Organic Movement!
"I love the new ComfortSupreme crib mattress!
It not only looks beautiful but it is also
100% washable! My son loves it and
sleeps so well in it!"

Denise in CA

mom & Social influencer
"I can't believe how nice it is! It's such an upgrade...The Organic Dream ComfortSupreme mattress is so much more comfortable for her now... She loved it immediately!"

@christeneholderhome

mom & influencer
"A must for me as a new
mom was to get a breathable mattress. I knew that it would put my mind at ease to know that Sloane could still breath even if she rolled onto her tummy."

@thebluesprucedhome

mom & influencer
"it is AMAZING. 100% organic cotton and 100% washable…"

@nhhiddenhouse

mom & influencer



The orignal
ComfortSupreme Crib Mattress
Features that matter
Made and designed in America

100% Organic cotton sleep surfaces

100% Breathable sleeping surfaces

Lightweight design for convenience

Firmness design for safe infant support
The #1 Breathable Crib Mattress
Organic, Breathable, & USA Made Crib Mattress
Trusted Breathable 100% Certified Organic Cotton.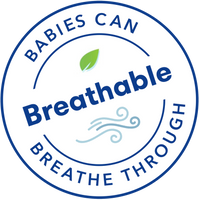 The Safest Crib Mattress.

With the perfect blend of healthy materials, air easily flows through the entire mattress keeping your baby comfortable while they rest.

1000+ Customer Reviews

Parent love our crib mattresses! Our mattresses have an Organic Cotton, water repellent, machine washable cover. Your baby's skin touches gentle material from pure nature.

Highly Breathable + Organic Design.

Zero foam, hard plastic cores, latex, VOC's, or flame retardants. Our mattresses are Hypoallergenic, Healthier, and Safer for your baby.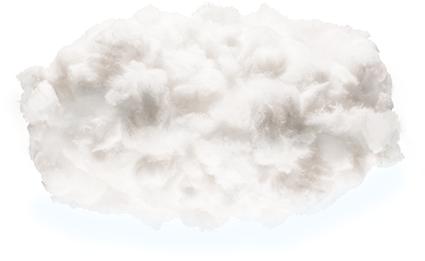 What is Organic Breathability
™

?

A New Level of Superior Safety.

Organic Cotton is breathable, clean, and 100% hypoallergenic in its most natural state.
Cotton is also the #1 Best Material for sensitive skin - which all babies have. It is also free from
pesticides, fertilizers and toxic chemicals. Our organic cotton mattresses have Open Air Channels
creating 100% Pure Breathability for your baby's lungs and a safer sleeping environment.
Organic Breathability™ is designed to reduce suffocation risk.
The word on the street.
What Moms & Dads Think of the #1 Organic Crib Mattress
Love My Organic Dream!

Incredible mattress, so glad we went with a organic and breathable mattress for our little guy. Its made the world of difference for our peace of mind at night!
Great Sleep!

Our daughter sleeps so amazing on this mattress. It gave me complete relief knowing this mattress reduces the risk of suffocation. Now I no longer have to stay up at night watching the Nest cam in case my baby flips onto her belly. Thank you!
Second OD mattress!

So good we had to get a second one for our little nephew that just arrived.
Aweseome buying experience

The mattress shipped quickly and arrived within a couple days. Once we opened it I knew this mattress was exactly what we were looking for to create a safe nursery.
Love the 2-Stage

I didn't even know when I ordered that the mattress was flippable to a softer toddler side. Talk about genius!
Cool Gel is SUPER!

Loving how my Cool Gel is keeping my toddler cool at night. He generally gets bundled up in the blankets and is a very active sleeper. This has kept him sleeping well through the night, thank you.

100-Night Guarantee Risk-Free
*Free Shipping*
Organic comfort for your baby! Experience the #1 Organic Crib Mattress.
Rest easy with Organic Dream's 100-night risk-free trial and premium Lifetime Warranty. if you don"t love it, you can return it and you'll receive a full refund. Peace of mind has arrived.